I received word today that my historical novel Bluster's Last Stand on the Battle of the Little Bighorn has been named a finalist in the Western Humor-Written category of the 2018 Will Rogers Medallion Award competition. It is an honor that my humor can now be associated with the name of Will Rogers, who was one of the nation's most beloved humorists ever.
The awards will be presented this Fall in Fort Worth. We are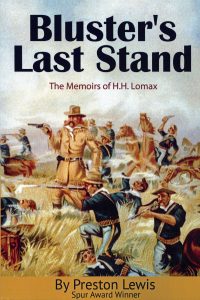 looking forward to attending. It's a long story, but a dream about Will Rogers years ago inspired a line in one of my books that got me in trouble with my wife! Maybe this will make amends to her.