The highlight of the Independence Day Weekend for me was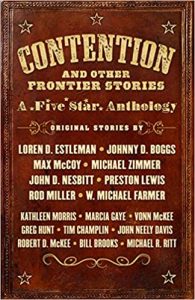 receiving official notification that two of my short stories—"The Hope Chest" and "A Grave Too Many"—were finalists for Will Rogers Medallion Awards, which will be presented in October in Fort Worth.
"A Grave Too Many" was published in the Five Star Anthology Contention and Other Frontier Stories, released in May of last year.  "The Hope Chest" was released in another Five Star Anthology The Spoilt Quilt and Other Frontier Stories in November.  The two stories were among six named finalists in the "Western Short Stories" category.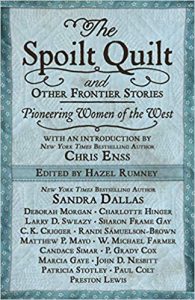 Thanks to Five Star Senior Editor Tiffany Schofield for inviting me to submit stories for consideration and Project Editor Hazel Rumney, whose editing skills improved both submissions immensely.  It is an honor to be a finalist along with so many other fine writers and members of Western Writers of America.
I was blessed two years ago to receive a Will Rogers Gold Medallion in the written Western Humor category for "Bluster's Last Stand," a comic western on George Armstrong Custer's final days.  It was indeed an honor to receive a humor award named for Will Rogers, who was one of America's great humorists.