Biographical Information
Preston Lewis is the Spur Award-winning author of more than 40 western, juvenile and historical novels on the Old West as well as numerous articles, short stories and book reviews on the American frontier. He is best known for his comic westerns, including the well-received Memoirs of H.H. Lomax series.
Originally published by Bantam, The Memoirs of H.H. Lomax returned to print with the 2017 publication of Bluster's Last Stand, a new volume placing the protagonist in the thick of things at the Battle of Little Bighorn.  Bluster's Last Stand, which won the 2018 Will Rogers Gold Medallion Award for Western Humor, continues the adventures of H.H. Lomax, who made his literary debut in The Demise of Billy the Kid.  The Redemption of Jesse James and Mix-Up at the O.K. Corral, the second and third books in the series, were both Spur Finalists from Western Writers of America.  The fifth book in the series, First Herd to Abilene, received the 2021 Will Rogers Gold Medallion for Western Humor.  North to Alaska, the sixth book in the series, received a Will Rogers silver Medallion for Western Humor the same year.  Book No. 7 in the series, Outlaw West of the Pecos, was published by Wolfpack Publishing in 2022.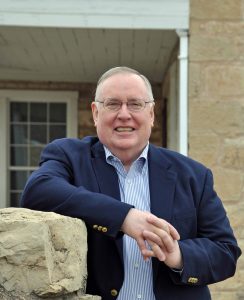 All the Lomax books are now published by Wolfpack Publishing.  Wild Horse Press in 2016 released Lewis's award-winning western caper The Fleecing of Fort Griffin, which earned Lewis his third Elmer Kelton Award from the West Texas Historical Association for best creative work on West Texas.  Lewis's previous publishers have included Bantam, HarperCollins, Pinnacle and Eakin Press.
His Three Rivers Trilogy on the Lincoln County War began in 2020 with Rio Ruidoso, continued in 2021 with Rio Bonito and concludes in 2022 with Rio Hondo.  Rio Bonito was identified by True West as one of the top ten 2021 books that "represent the spirit of Western writing today."
His historical novel Blood of Texas, originally written under his Will Camp pseudonym, received WWA's Spur Award for best western novel.  His True West article on the battle of Yellowhouse Canyon also won a Spur Award.  His short works have appeared in publications as varied as Louis L'Amour Western Magazine and Dallas Morning News.  Two of his short stories, "A Grave Too Many" and "The Hope Chest," both received Will Rogers Gold Medallion Awards in 2020.
Lewis's middle reader novels They Call Me Old Blue and Blanca is My Name have each won WTHA Elmer Kelton Awards. His latest young adult novel Just Call Me Uncle Sam was published in 2017, also by Wild Horse Press.
In addition to his published works, Lewis has written and produced three dramatic productions–Beloved Companion, Sermons Sung and Marching On, staged in 2013, 2016 and 2019 respectively.
A native West Texan, Lewis began his professional career working for four Texas newspapers before moving into higher education media relations at Texas Tech University and later Angelo State University, where he retired in 2014.
He holds a bachelor's degree in journalism from Baylor University and a master's degree in journalism from Ohio State University, where he was a Kiplinger Fellow of Public Affairs Reporting.  He earned a second master's degree in history from Angelo State University.
Lewis is a past president of Western Writers of America, West Texas Historical Association and Tom Green County Historical Society.  He has served on the boards of the Ranching Heritage Association and the Book Club of Texas.  He is a longstanding member of the Authors Guild and an associate member of the Dramatists Guild of America.  He resides in San Angelo, Texas, with his wife, Harriet.